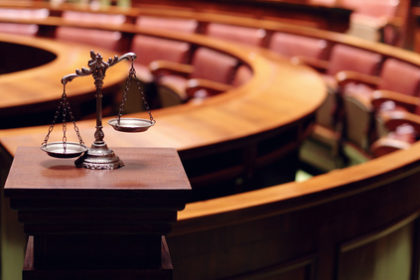 Since we can't always prevent frictions, settle a conflict between the parties through the negotiations, it is becoming more and more important to create conditions, ensuring that legal side of a deal is secured, that guarantee objective and competent resolution of possible disputes without turning to the state court system.
Arbitration Courts were created for that purpose exactly – to protect rights and legal interests of institutions, organizations, companies and citizens – entrepreneurs, to offer options, and also to solve other matters, for example, to help the state courts and unburden them from some of the cases.
In our opinion, arbitration courts have several undeniable benefits, for instance, awards of the arbitration courts are recognized and could be enforced in member states of the Convention on the Recognition and Enforcement of Arbitration Awards, it's about one hundred and fifty countries. The Parties to the dispute could agree on the arbitrator who will make a decision, which will allow the parties to assess the reputation and other qualities of the arbitrator before his award becomes effective, whereas in regular court proceedings there is no such an opportunity.
The case is reviewed in one place, moreover, the parties are entitled to decide on the place of the proceedings at their own discretion. Of course, confidentiality matter is very important, because in cases involving commercial information, the subject of dispute, the arbitration process and award should be kept confidential, that's why the awards of the arbitration can be viewed only by the parties of the dispute. There are also many other benefits that could be used, especially if the parties reach an agreement on procedures and other matters. The process is quite flexible and could be adjusted to specific conditions. This creates opportunity for an alternative and more freedom for the subjects of law.